A Global Flood Happened | See All The Videos. Go to the: 30 Second Video Menu

It Is Impossible To Fold Rock
Bent, curved, folded rock layers are a common sight around the world. But, how did they get folded. If you try to bend rock... it doesn't bend, it fractures and breaks. And not only do we see folded layers, we see many layers all folded together. If it takes millions of years to lay down a layer of sediment, how can so many layers of rock (representing millions of years of deposits) all be folded together?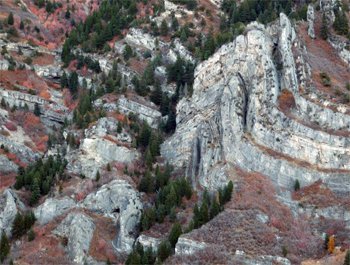 This Is A Difficult Question... Except...
Based on long ages, the folded rocks we observe have no reasonable explanation. They could not have happened.
Based on the reality of Noah's Flood, folded rock layers are very reasonable. The sediment layers are the result of a year-long global flood. When the fountains of the deep opened up (Genesis 7:11), that was the start of the continents moving apart accompanied by tremendous earthquakes and volcanoes. These would have continued after the flood, and we are still seeing the remnant of the continents splitting apart in continental drift today. The large movements of the earth during and shortly after the flood would have resulted in the rock folds we see today. At that time the sediment was still wet and soft, so it could bend without fracturing.
That we observe geologic folds today is further evidence that a recent (4,500 years ago) global flood did happen.
More Information
Rock Layers Folded, Not Fractured (AIG)

Soft-Sediment Deformation: Recent Flood Evidence (ICR)

Image and video credits:
James St. John - https://commons.wikimedia.org/wiki/File:Folded_gyprock.jpg
Easchiff at English Wikipedia - https://commons.wikimedia.org/wiki/File:Folded_Chert_-_Glen_Canyon.jpg
Woudloper - https://commons.wikimedia.org/wiki/File:Folding_Gasteretal.jpg
Ryan Lackey (octal on Flickr) https://www.flickr.com/people/octal/ - https://commons.wikimedia.org/wiki/File:Folded_Sedimentary_Rocks_in_Oman.jpg
Rhum Hun - https://commons.wikimedia.org/wiki/File:Fold_(210559741).jpeg
VIDEO: Jeffreyfung - https://commons.wikimedia.org/wiki/File:Detachment_fold_demonstration.gif
GOD KNOWS YOU...
HE KNOWS EVERYTHING!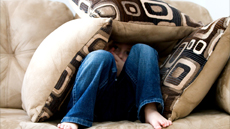 You cannot hide anything from God, and you can't hide from God:
'Can a man hide himself in hiding places So I do not see him?' declares the LORD 'Do I not fill the heavens and the earth?' declares the LORD. - Jeremiah 23:24
Imagine you have an SD card in your head that records every thought and dream. We record for a month and then rent a theater. All your friends are invited as we play that SD card on the big screen. How would you feel?
That's what God sees. He is disgusted and knows that because of your sin (those thoughts we all see on the big screen) you will never be with God. But God still loves you, and He made an incredible sacrifice for you. He died in your place.
You have a choice. Reject God... and get what you say you want... you'll spent eternity separated from God. And that means separated from EVERYTHING that is good. Think about that.
Or accept the gift God offers... trust that Jesus Christ died on the cross to pay the penalty you've earned (remember those thoughts on the SD card). Jesus paid your penalty in full. It is finished
There is no darkness or deep shadow Where the workers of iniquity may hide themselves. - Job 34:22