Science Pastor - Booth or Speaking
The Science Pastor is available to come to your school, church or event. The following guidelines apply:
Teaching
What I primarily do in schools and churches is show-and-tell using fossils and artifacts. And I'm happy to answer questions about the materials I show. In addition, I will generally share the gospel (usually Way of the Master) as part of my presentation.
For most creation presentations at schools and churches a minimum of two six foot tables are required. Please allow for a MINIMUM of two hours for set-up and take-down. If you can provide a count of the number of expected attendees I can typically bring a small gift for everyone.
Field Trips and Museum Tours
At times I am available to accompany groups on field trips or museum tours, and then talk about what was seen and taught from a Biblical perspective.
Debates
I get invitations to participate in debates. I don't do debates, either formal or informal. Debates are not about getting to the truth. They are about winning an argument and who has the best debating skills. For example, a question can be raised that takes a few seconds to ask, but requires several hours to properly answer, and so the question is never answered to anyone's satisfaction.
Fairs and Festivals
You can sponsor a booth at fairs, festivals, your VBS, and other events. Booths can be focused on evangelism, or creation and evangelism. We can bring everything that is needed. Electricity is not required, but please let me know in advance if electricity will be available. Please allow a MINIMUM of two hours for set-up and two hours for take-down. The set-up and take-down times may vary depending on the distance things must be moved.
Volunteers from your church, bible study or organization are invited to help with booths. Anyone serving in one of our booths must first have agreed to our doctrinal statement located here.
WORRIED? ANXIOUS?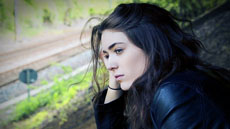 THE ANSWER IS...

Jesus does not promise to take away all your troubles. He promises those will get worse. But, Jesus does promise to free you from worry and anxiety.
How does that work?
The Bible says, Be anxious for nothing... (Philippians 4:6) Why? When you trust Jesus, no matter what happens in this life, you will spend eternity with God... and that is VERY GOOD.
And do not be afraid of those who kill the body but are unable to kill the soul; but rather fear Him who is able to destroy both soul and body in hell. - Matthew 10:28
Who can destroy your body and soul? Only God. (Not Satan) However, God does not send you to hell, you do that when you disobey God. However, God created hell, aka. the lake of fire, the second death (Revelation 21:8).
You can be rescued. Jesus Christ (God) died on the cross to save all those who believe in Him... all those who trust Him to pay their just penalty for disobeying God.
Trust in Jesus and you'll know your time on earth is like a wisp of smoke that vanishes in the wind. Trust that Jesus did pay YOUR penalty for sin. Repent. Turn away from disobeying God.
Believe in the Lord Jesus and you will be saved. (Acts 16:31) and there will no longer be a reason for worry or anxiety.